Written by Dr. William Anthony Nericcio, Director, MALAS, the Master of Arts in Liberal Arts and Sciences and Professor, English and Comparative Literature, SDSU — Nericcio is also the publisher of Amatl Comix, the comix studies imprint at SDSU Press.
As I faced the prospect of teaching an English 157 Comics and History course for the third time at SDSU, I was hit with a wave of trepidation: how could I teach the course differently this term? After all, I did not want to fall into a rut. The first iteration of the class had been entitled The Virus Eye/I and had debuted to around 150 students in the fall of 2020. The next iteration of the class, also to some 140 plus students was a little out there–it was called Psychedelic Mirrors: Sex, Drugs, and Rocknroll in the Age of the Televisual. Now I had gotten word, Fall 2022, that the class registrations had been growing and that I would be teaching 270 students in the class–I had to redouble my efforts and hit it out of the park and I had to do so in way that was true to the mission of the class, part of a National Endowment for the Humanities grant, "Building a Comics and Social Justice Curriculum," co-directed by Elizabeth Pollard and Pamela Jackson, both of whom also lead our university's Center for Comics Studies.
I called this third try "I/Eyegasm 21st Century Comics, Photography, Cinema, and Cultural Studies."
And though the focus of the course was going to be keyed to social justice issues: racism, discrimination, systemic violence and the like, I did not stress this in the course description, nor did I heavy-hand it to them in the opening days of the class. This was the premise of the class according to the syllabus:
Buckle your seatbelts and order up some eye-protection — this is NOT your grandfather's "Comics and History" class! Our Fall 2022 experimental comix extravaganza will emerge out of the twisted corridors of something called I/Eyegasm as we explore the deliciously and outrageously twisted psyches, minds, and visions of outrageous women and men in some of the most exotic and eye-opening comix, film, sequential art, photography, and cultural analysis this side of the planet. Our focus (pardon the pun) will be both the "I" and the "Eye"-"I," the name we give to our complex consciousness and "Eye," the name of the organ that dominates us in the digital age. Between Instagram, Snapchat, TikTok, and more, our eyes have never been more saturated, never more filled with stimulus.
Our class will both study and (even possibly) reinforce our shared 21st century electro existential experiences where the mesh of our minds with computer screens, smartphones, and television screens comes to saturate our consciousness. The books and movies and pictures and videos we will experience this term will open our eyes to brave new worlds. But these works are not without their tricks, not without their surprises, and the fractured souls they flaunt before our eyes will test our intellect, imagination, and, most deeply, our emotions–they may even tattoo our psyche! Works to include artist/authors like Art Spiegelman, Gilbert Hernandez, Emil Ferris, Robert Crumb, Marjane Satrapi and more. Open to all majors and minors with no prior expertise with comics or literature anticipated or expected.
But the class featured writers who were transgender, Jewish American, Mexican American etc and it was through the diversity of representative artists–including Robert Crumb, Art Spiegelman, Marjane Satrapi, and Emil Ferris–that I was able to gently inculcate the arcane and troubling histories of social justice and attacks on justice that are part of our legacies as Americans, as denizens of this planet My great colleague, Dr. Gregory Daddis, has written of his class for this same NEH/SDSU initiative something that also guided me in my course-crafting; Daddis writes about "how comics, as cultural products, influenced Americans' understanding of social justice issues helped shape the fundamental objectives that I hoped my students and I would achieve by course end." They did for me as well–but as I have taught large lecture classes for 30 years here at SDSU, and to largely non-English major, General-Education-unit-seeking undergraduates, I had learned that you have to let the works do the major lifting when it comes to issues of Social Justice — telling them they had to be thoughtful never works, showing them the benefits of thoughtfulness and empathy always works.
For instance, the class opened with FREUD FOR BEGINNERS by Oscar Zarate and Richard Appignanesi–the titillating enchantments of Freud were used as a kind of sleight of hand to lure students for whom comics are new and alienating into the web of our efforts; here's a snapshot from my actual day to day course calendar:
I also wanted the students to start thinking about themselves and their own relationship to visual representation, so I had them do an assignment in class where they did their own self portraits. First, using our class Facebook page, I would introduce them to new artists incorporating new approaches to self-representation like Titus Kaphar's "Shifting the Gaze."
Then, I would highlight their own incipient graphic efforts–expertise in art was not a requirement!
During the semester I also used social media to underscore connections between the works we were experiencing as in this Tumblr share–it was also a way to introduce them to more artists:
click for the original posting
We also ran into challenges during the semester — this was a group of 200-plus freshmen many of whom had not been in a classroom for two years owing to Covid. So we had to come up with ways to test the students without alienating them, and we were largely successful. Here is an example of their first quiz that had little value but that let them know exactly how they would be tested on the mid-term:
By the end of the semester, our hope was that the course, a disguised macro-meditation on the value of empathy would translate months later, after the course was over, into a successful meditation on the value of social justice in a world that, at times, looks down its nose at "woke" or "progressive" values. The secret of social justice focused pedagogy is that it makes better people of us all — one of the reasons that literature and comics play a special role in higher education.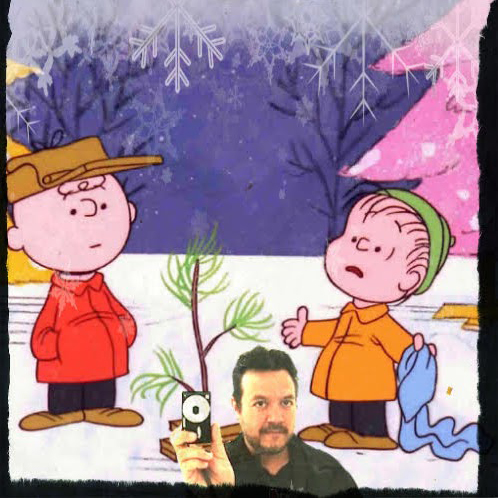 A first-generation citizen of the Ivory Tower, William Nericcio was born in Laredo, Texas, and educated at the University of Texas, Austin, and Cornell University, where he completed his Comparative Literature Ph.D. at the age of 26. Now the Director of MALAS, the Master of Arts in Liberal Arts & Sciences Program, Nericcio also serves as Professor of English and works on the faculties of Chicana/o Studies & Latin American Studies at San Diego State University.  Nericcio's signature book Tex[t]-Mex: Seductive Hallucinations of the "Mexican" in America, appeared with the UTexas Press (2007). His next books were on playwright Oliver Mayer's works, The Hurt Business (2008) and Homer from Salinas: John Steinbeck's Enduring Voice for California (2009). Nericcio's #BrownTV: Latinas and Latinos on the Screen (2019), co-authored with Frederick Aldama, appeared with Ohio State University Press. He also co-edited Cultural Studies in the Digital Age (2020) for Hyperbole Books.